Jodie Baker explains Xakia's tech-driven quest to help corporate legal teams get the most bang for the available talent and resources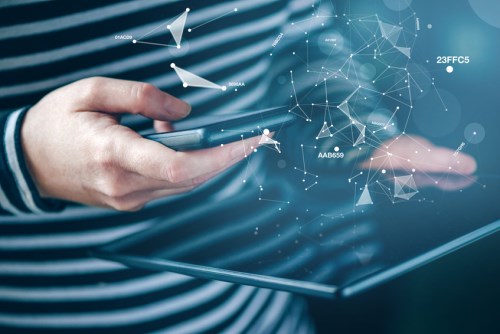 Jodie Baker loves data. It's evident in the way she talks about her work at Xakia, the company she founded last year after looking deeper into the legal landscape's trends.
"My background is in law, but also as an equities analyst, where I spent time identifying structural shifts in industries," she says. "Xakia was born from a recognition that the next big structural shift in the legal industry is toward in-house corporate legal teams, who are growing but who have to be increasingly savvy with their buying habits. In other words, they must find ways to do more with less."
The corporate legal team space is indeed under more pressure. As an integral part of their parent organisations, they must help navigate an increasingly changing business environment fraught with new challenges and risks. Add to this the increasing use of technology, budgetary pressure, and a
generational appetite to do things differently
, and one sees why in-house teams have an intensifying need to improve.
That is why Baker and her team naturally turned to data.
"After conducting a research project with in-house counsel, we found a gap in the market [for services that] provide corporate legal teams with the tools they need to manage the legal function," she says.
The response has been thrilling, according to Baker, as Xakia now counts a wide variety of large corporate and government organisations using Xakia Matters, the firm's cloud-based legal matter management system that enables corporate legal teams to improve the visibility of their workload, demonstrate value by reporting more effectively to the business, and identify opportunities for efficiency improvement.
Initially built for smaller teams, Xakia Matters scales well as a software-as-a-service product, and the company has been "amazed by the appetite" from the largest teams in Australia, Singapore, and China, Baker says. Xakia is launching in the US market, inspired by validating the uniqueness of their product in the legal technology landscape after attending the Corporate Legal Operations Institute's yearly conference in Las Vegas.
The rapid growth is exactly what Baker wants. While she personally loves the freedom her job affords her to have ideas, act on them, and share them – and to work with people and clients she likes and learns from – she also loves the innovation ecosystem evolving in Australia's legal industry. Xakia's growth is a reflection of that evolution.
"I am keen to see the community of in-house legal innovation kick forward. There is a growing appetite for sharing 'innovation' information and I am often asked to put people in touch with other GCs who are thinking innovatively and doing interesting things. There are a number of groups working on creating this environment, which is great," she says.
The ultimate goal is to drastically change the way in-house legal teams work. At Xakia, the team thinks about legal work in the context of what they call the "Xakia Quadrant," Baker says.
"Legal work is plotted on a scale of legal complexity against its contribution to a company's strategic direction. By plotting work in this way, which is automated with Xakia Matters, in-house teams are able to easily identify work that is both low-complexity and low in strategic value, and therefore ripe for automation, systemisation, business self-help tools, or even elimination," she says. "With a particular focus on corporate in-house lawyers, over time we expect to see legal work done by lawyers increasingly focussed in that part of the quadrant that leverages their skills to its greatest strategic input."
And in that quadrant exists Baker's utopia for legal work.
"Utopia exists when resource allocation has all lawyers operating in the sweet spot where job satisfaction meets a company's need for efficient output of work. As the resources change – both with the availability of technology tools and the manner in which those tools are used by the lawyers, the thinking around resource allocation needs to also change," she says. "One of the biggest challenges is ensuring resource allocation techniques continue to target and hit the sweet spot. The first step is to ensure that teams have the right data available to them to make these resource allocation decisions."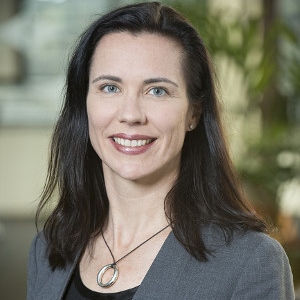 Jodie Baker
Related stories:
What does the 'millennial law firm' look like?
Firm leaders see concrete results from being technology trailblazers