The firm has also elevated five to special counsel, eight to senior associate, and 17 to associate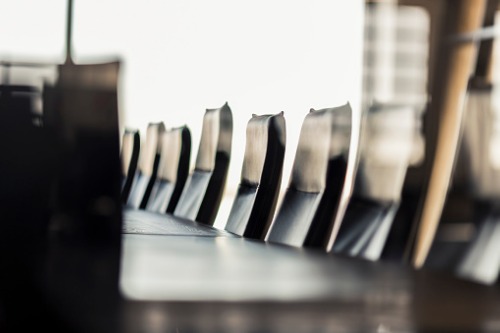 Maddocks has promoted Jessica Reid and Katherine Armytage to partner, growing the firm's partnership to 83.
Elevated from special counsel, Reid is a part of the consumer markets and franchising team in Melbourne. She has a general commercial and M&A practice, with particular focus on competition law and franchising regulation.
Armytage, who is also promoted from special counsel, is a part of the public law team in Canberra. She advised Commonwealth clients on major procurements and funding agreements, including on probity issues and compliance.
Maddocks CEO Michelle Dixon said that the new partners both played instrumental roles in helping grow their teams by developing strong client relationships and providing leadership in their teams.
"I am particularly pleased to see the continuing growth in our Canberra office, where Katherine is the fifth new partner we have added to that office in the past two years," she said.
The firm has also elevated five to special counsel, eight to senior associate, and 17 to associate. They are:
Special Counsel
Andrew Wright (Commercial)
Ben Mcleod (Construction and projects)
Briana Eastaugh (Public law)
Katherine Styles (Dispute resolution and litigation)
Lindsay Sheather (Property)
Senior Associates
Billy Gialamas (Construction and projects)
Catharine Thorpe (Public law)
Kierra Parker (Public law)
Libby Sivell (Public law)
Michael Copeland (Construction and projects)
Natalie Burgess (Construction and projects)
Sarah Aldersley (Commercial)
Suzette Caldaroni (Commercial)
Associates
Alex Musgrove (Commercial)
Alex Yorston (Development)
Ali Gallaher (Employment, safety, and people)
Belinda Chapman (Public law)
David Litwin (Public law)
Frances Bradshaw (Public law)
Harriet Royle (Commercial)
Jeremy Baker (Development)
Jonathan Hourigan (Property)
Luisa Cursio (Development)
Maddison Hardiman (Commercial)
Rafael Perez (Commercial)
Sharee Darwinkel (Commercial)
Samantha Haddon (Public law)
Samantha Murphy (Public law)
Stanley Yu (Commercial)
Xinyu Zhang (Commercial)