Jump to winners | Jump to methodology
Committed to the craft
The third edition of Australasian Lawyer's Most Influential Lawyers acknowledges the professionals whose dynamism and capacity to challenge the status quo make a meaningful difference to their clients.
Industry expert Rachel Besley, legal practitioner director and partner at Deloitte, says, "When I think about what makes for an influential lawyer, it's a trusted adviser who thinks outside the box, is not afraid to challenge the status quo, and is also genuinely interested in investing back in the profession."
That's reaffirmed by another industry expert, Law Council of Australia president Luke Murphy, who lists the skills the influential lawyers offer:
facilitate access to justice for all members of the Australian community


provide a voice to those who might otherwise not be heard


play a unique role in times of crisis, such as natural disasters


provide a safety net in the face of uncertainty and loss


give back through formal and informal mentoring

The 2023 list celebrates the 30 outstanding lawyers who have made contributions across different parts of the sector.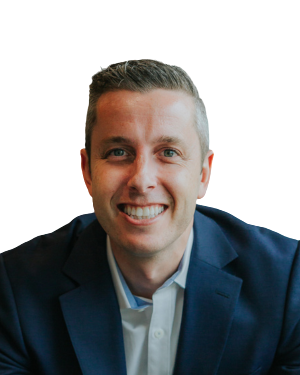 "We advocate for clients to ensure they get a fair and timely outcome, and we believe consultative law is a better approach than being a fierce and ferocious litigator"
Leigh Davidson
Advantage Legal

Influential personal injury lawyer
at the forefront of reform
Recognised as a changemaker for the second year, Advantage Legal's principal solicitor and managing director Leigh Davidson prioritises advocating compensation scheme reform for his injured clients.
Through his firm, Davidson leads the team in executing a highly personalised approach to personal injury law that focuses on clients' treatment and rehabilitation to ensure the best possible recovery and achieve optimum compensation.
"This approach helps us to get to know our clients and to advocate for the best possible result for them after an accident, both from a rehabilitation and compensation perspective," he says. "It's how we know that what we do makes a difference in the lives of injured people."
As a vocal champion for the injured, particularly cyclists in NSW, Davidson has been instrumental in shaping numerous amendments, guidelines and regulations that directly impact the NSW CTP and workers' compensation schemes. Through his proactive advocacy, he has also worked closely with Bicycle NSW, the state's largest recreational cycling organisation, to improve safety.
"Cyclists are a particularly vulnerable road user group," says Davidson. "We've seen a lot of serious injuries arise from cycling accidents on the road, many of which were completely preventable and are a result of impatience or complete disregard for the safety of cyclists."
Davidson's accomplishments also include:
representing the NSW Law Society at industry forums such as the Personal Injury Commission Stakeholder Reference Group


providing significant input into submissions to the NSW government enquiries and requests from the NSW regulator, State Insurance Regulatory Authority (SIRA), and dealing with operational inefficiencies and legislative and regulatory reform


appearing as the society's representative at the Legislative Council Standing Committee on Law and Justice 2022 Review of the NSW CTP scheme alongside representatives from the Australian Lawyers Alliance and the NSW Bar Association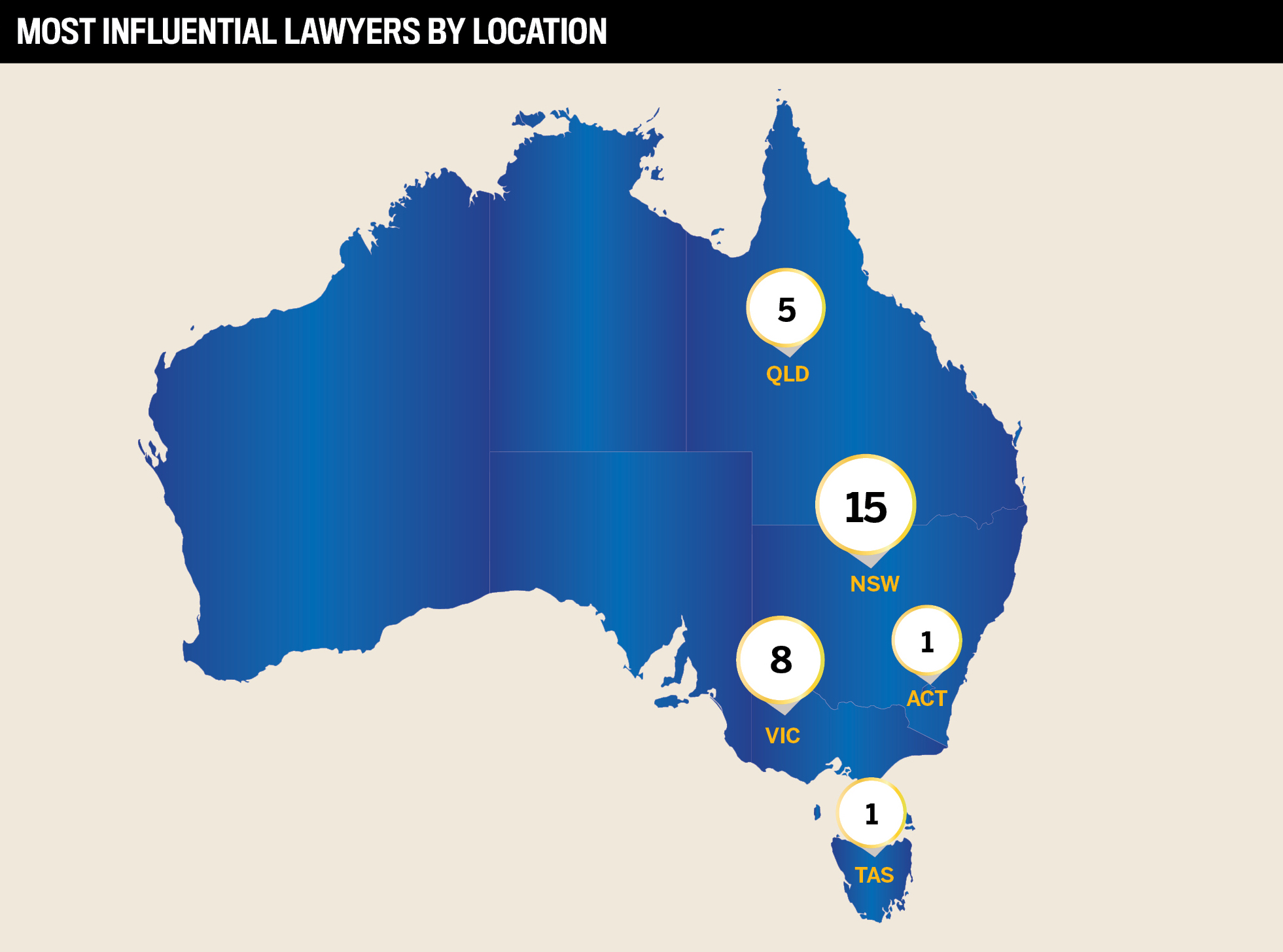 His expertise and understanding of the complexities of statutory compensation schemes in NSW have positioned him as a leading light in influencing policy reforms. Davidson's unwavering commitment to helping clients navigate the court system extends to educating other legal professionals, health practitioners and injured people on using and operating the NSW workers' compensation and CTP schemes.
"There are unintended legislative issues and tribunal or court decisions that develop over time that can result in unfair outcomes for injured people or other compensation scheme stakeholders such as health providers," says Davidson. "Advocating for change is part of making the compensation system better for anyone who needs it."
Davidson has contributed to developing two new electronic platforms:
the SIRA legal cost claim portal was improved to reduce the amount of information required from legal practitioners


helped optimise the user experience for the new dispute lodgement portal used by the Personal Injury Commission in NSW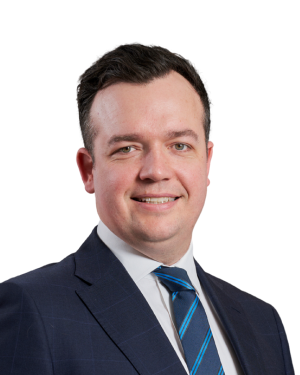 "When there's a change in government, one of the first things they do is change employment laws; we're always at the cutting edge, and it keeps you sharp"
Andrew Jewell
Jewell Hancock Employment Lawyers

Workers' rights are at the heart of
influential lawyer's practice
In the fast-moving employment law sector, Andrew Jewell is recognised as a Young Influencer for his steadfast dedication to ensuring fair and equal treatment of employees.
Acting solely for workers, the principal and co-founder of Jewell Hancock Employment Lawyers challenges the status quo by taking on cases on the cutting edge of changing societal trends, such as disputes and alleged wrongdoings on social media.
"My colleague and I had an ideological vision when we started the firm that we wanted to help employees, and that aligned with our principles and was our motivation," says Jewell. "We get calls from employers who Google us or a friend refers them, and we'll send them away because we have a clear purpose, and we don't want to muddy that."
Among Jewell's notable achievements are:
securing over $1m in compensation for clients in 2022


assisting over 500 employees in the past 18 months, ranging from unfair dismissal and general protections to redundancy, underpayments, contract disputes, sexual harassment and bullying


settling or assisting in resolving about 250 claims in 2022 through alternative dispute resolution, saving his clients litigation costs


becoming a Law Institute of Victoria Workplace Relations Committee member

Jewell notably enabled a client to proceed with their general protections application when he successfully used an extensive text message exchange between the applicant and respondent to dismiss a jurisdictional objection in Sturdy v Novacon Group Pty LTD [2002] FWC 3336.
"We have a lot of cases now where at least some of the evidence is texts, WhatsApp or Messenger," he says. "It's become this whole interesting, growing area, accelerated during COVID-19 and lockdowns where people tried to be more connected online. So, for example, what does it mean if your boss is on Instagram and likes or comments on your post?"
In response to emerging employment law issues, Jewell has adapted the firm's services, providing advice on legislative changes to casual conversion rights, the prohibition of sexual harassment in the workplace, sham contracting and the rise of remote working.


Pioneering lawyer modernising the profession
Highly regarded Zile Yu, founder and managing partner of Quantum Law Group, has successfully used his business acumen and extensive legal knowledge as a force for innovation.
In the three years since founding the firm, this strategic direction has fueled the organisation's exponential growth. For the second year, AL recognised Yu as an influential lawyer in the business category.
His other outstanding achievements include:
founding Quantum Cover, a legal tech start-up offering subscription legal solutions


expanding internationally to Singapore, Malaysia and the Philippines


being recognised as one of AL's Rising Stars 2023


providing pro bono services, aligning with his motto: "To whom much is given, much is required"


being chairman and president of the Disruptive Innovation Association

Yu is regularly sought out to share his knowledge of innovative business models and has presented widely at conferences.
At 31, Yu is the youngest College of Law lecturer in the legal practice management course for senior lawyers and partners, where his strategies and models help participants harness technology and innovation in their startup practices.
"I want to set a good example for those around me and be someone others can look up to," says Yu. "One of the greatest sources of pride and joy to me is that the lawyers who've been with me since the firm's start are now moving into senior roles and are achieving amazing recognition."
Echoing the focus on technology demonstrated by Yu, expert Besley labels it "extraordinarily important."
"We really need to redesign the way that lawyers work and how we actually rethink what it is that we do and what drives value," Besley says. "It's only then that you bring in technology and integrate it to make our work more valuable and productive."
Yu's significant contribution to the legal community is defined by a passion to disrupt the profession and create a better future.
"I think life is short, so do something that inspires you; that's the model I live by," says Yu.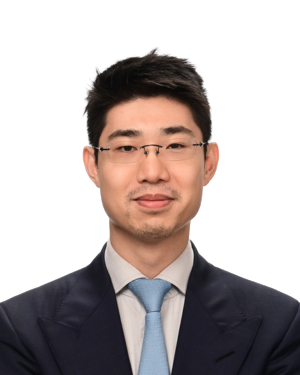 "I always felt like I wanted to achieve more, make a bigger impact, help people more effectively and make the profession better"
Zile Yu
Quantum Law Group
BUSINESS
Keith Redenbach


Principal Solicitor




Redenbach Legal

Michele Levine


Partner




Hamilton Locke

Paul Kirton


Legal Practice Principal and Director, Commercial




Macpherson Kelley

Peter Bartlett


Partner




MinterEllison

Tony Damian


Partner




Herbert Smith Freehills

CHANGEMAKERS
Ben Allen


Partner




Dentons

Genevieve Collins


Chief Executive Partner




Lander & Rogers

Mick Sheehy


Partner, NewLaw




PwC

Naomi Pearce


Chief Executive Officer, Executive Lawyer, and Patent and Trade Mark Attorney




Pearce IP

Theo Kapodistrias


General Counsel




Evergen

GOVERNMENT/NON-PROFITS/ASSOCIATIONS
Anna Feros


Director of Legal Services – Research




Queensland University of Technology

Carly Whelan


Barrister-at-Law




University of Cambridge

Tania Sourdin


Dean and Head, Newcastle School of Law and Justice




University of Newcastle

HUMAN RIGHTS, ADVOCACY AND CRIMINAL LAW
Allan McCay


Deputy Director, Sydney Institute of Criminology and Academic Fellow, Sydney Law School




University of Sydney

Hannah Dickinson


Principal Solicitor




Asylum Seeker Resource Centre

YOUNG INFLUENCERS
Amy Zhang


Executive Counsel and Team Leader




Harmers Workplace Lawyers

Huiming Lin


Managing Partner




Auslaw Partners

Jacob Corbett


Director and Lawyer




Bradley & Bray Lawyers

Kelli Martin


Managing Partner




KLM Solicitors

Marial Lewis


Founder and Principle Solicitor




Crossover Law Group

Rema Hamdan


Legal Counsel – Employment and Safety




Source

Robert Chen


Senior Lawyer




LegalVision

Stipe Vuleta


Managing Director




Chamberlains Law Firm