Jump to winners | Jump to methodology
Lessons in crisis management
With no real end in sight for the pandemic thus far, the world is making strides towards adjusting to the "new normal" of living with COVID-19. Over the past two years, the Australian legal profession in particular has had to be agile in dealing with lockdowns, and in-house lawyers have supported their organisations through constantly changing expectations.
In-house counsel have grasped opportunities to upskill to meet the requirements of their evolving roles, and have leaned into serving as not just legal advisors but advisors to the business as a whole. They have collaborated across teams, helped to usher in new technology and guided companies in how they can better cater to the market.
"[In-house lawyers] now have speed dial access to our senior leaders and greater visibility to our senior management, having demonstrated the value in-house lawyers can bring"
Ilona Meyer, Boehringer Ingelheim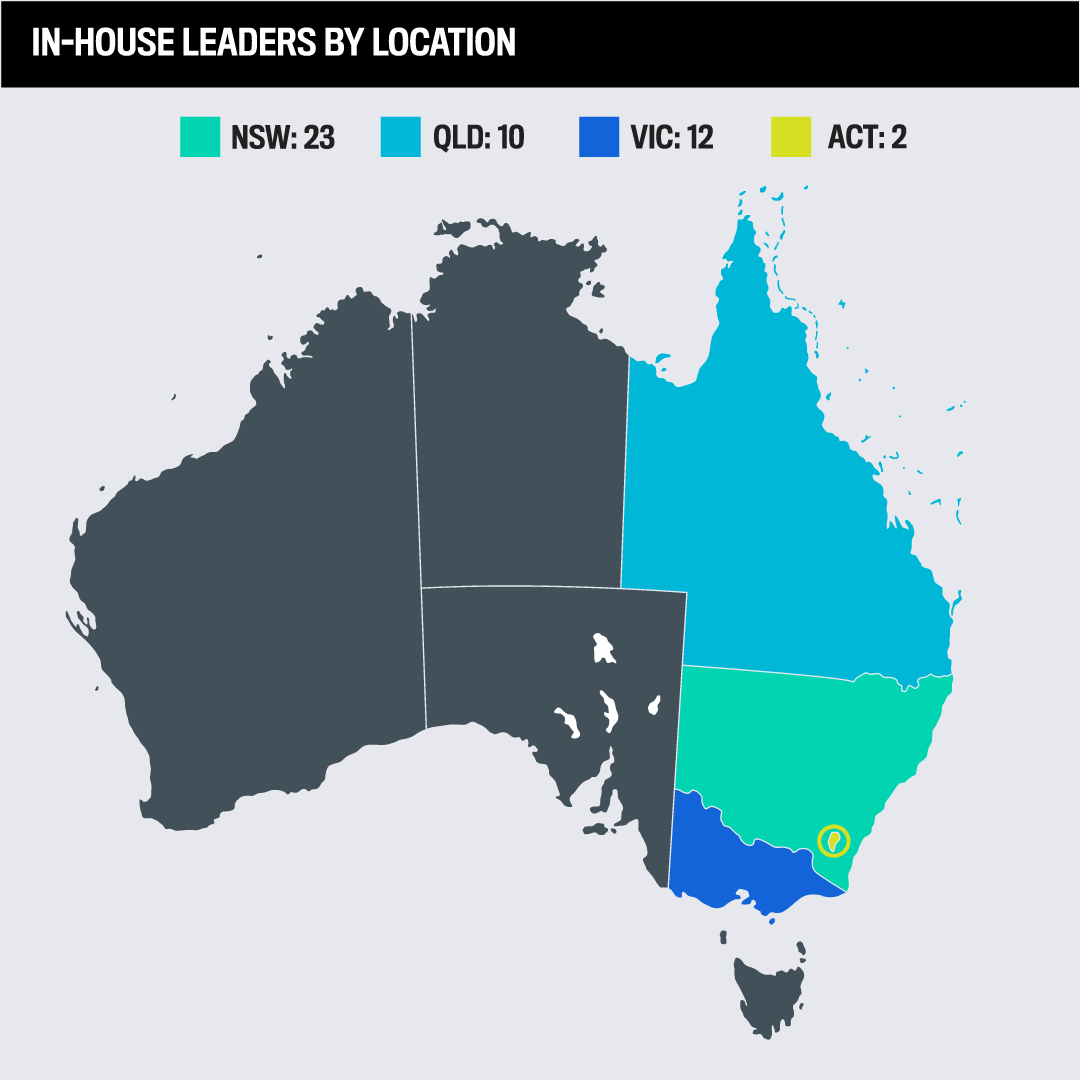 Adapting to fast-track changes
One in-house lawyer who has had to learn to go with the new flow in a short time is Ilona Meyer, head of legal and compliance at Boehringer Ingelheim.
"Organisations are seeking advice and guidance from their in-house legal team on emerging areas of the law almost in real time in order to assist with crisis management and ongoing viability of business," she says. "Strategic business plans have been temporarily shelved, as organisations have looked to their in-house teams to provide advice on topics including public health orders, border closures, mandatory vaccination, health and safety obligations, working from home or office, air-conditioning metrics, casual or close contacts, to RAT or PCR."
Several decisions have had to be made "in the context of a crisis management framework" while factoring in the long-term impacts of those choices, Meyer explains. Nonetheless, in-house lawyers "never waste the opportunity offered by a good crisis".
"We have read, upskilled and networked, re-read public health orders, re-drafted CovidSAFE plans, sought mask suppliers, sought RAT suppliers, purchased new home coffee machines, shared creative Zoom background talents, but more importantly, now have speed dial access to our senior leaders and greater visibility to our senior management, having demonstrated the value in-house lawyers can bring to its organisation," she says.
NSW Treasury GC Charles Cho operates on the government side of things, and his department has also had to grapple with complicated COVID-19-related concerns.
"[The NSW Treasury] had to provide complex urgent advice on the impact of COVID-19 across the entire economy and what measures could be taken to mitigate the impact. This involved the in-house legal team having to provide urgent legal advice on multibillion-dollar policies and initiatives in an unprecedented short time (e.g., Job Saver, Small Business Support, and commercial and residential lease relief)," he explains. "It required in-house lawyers to appreciate acutely not only the risks of proceeding with a project, such as the risks of fraud in grants, but the risk of not doing the project, such as potential massive loss of jobs and lives."
With the NSW Treasury's policy divisions constantly on the clock in such a challenging environment, Cho and the in-house legal team provided support in the form of real-time advice, which they made available either in verbal or short form.
The NSW Treasury's legal team also increased their risk appetites in line with the situation and its impact.
"Legal must be part of the innovation engine of a business as we can bring so many different perspectives and skills to the table that help to drive success"
Annie Haggar, Accenture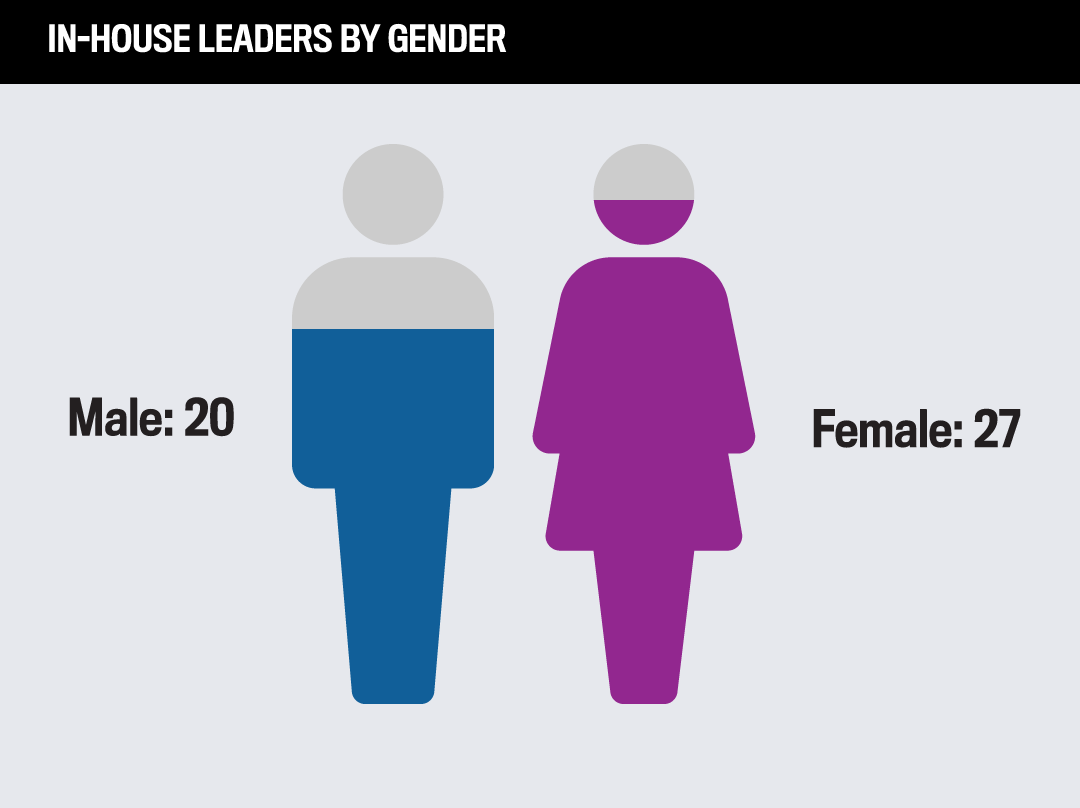 Doing more with less
As organisations grow to appreciate the value their in-house legal teams bring and demand for legal resources rises, there has been a shift in the expectations companies have of their legal resources.
"For a long time, organisations have expected their in-house teams to do 'more with less'," says Annie Haggar, strategic partnerships global legal lead for Accenture. "However, in the wake of the pandemic, and the acceleration of global issues such as sustainability and responsible business, this expectation now extends further than ever."
"In-house legal teams aren't expected just to 'keep the lights on' in terms of client contracts, regulatory compliance [and other matters]. They are now expected to help their businesses tackle never-before-seen challenges that will shape the [future of the business and the world]. They have to find ways to work smarter, use technology – AI, self-service, workflow tools – and manage risk with fewer legal resources."
Working with a global business, Haggar and her team have been challenged to respond to various legal issues revolving around emerging technology, business growth and client transactions, in addition to serving as strategic trusted advisors to the company.
"Legal must be part of the innovation engine of a business as we can bring so many different perspectives and skills to the table that help to drive success, improve revenues and reduce risk," Haggar says. "If legal is seen simply as a 'gatekeeper' or 'check box,' then so much opportunity is missed. The legal teams I've worked with and led with over the years have helped identify gaps in the market where the business can bring a differentiated offering to the market. We have identified funding and commercial issues that have saved the business from risky investments. We have simplified contracting processes to help get sales completed faster."
For Boehringer Ingelheim's Meyer, pharmaceutical companies in particular have had to operate in a very critical environment, which made the work of the in-house legal team more vital than ever.
"One of our biggest challenges was to ensure patients living in isolated areas still had access potentially to life-saving medicines – including access to clinical trial programs. Our in-house legal team partnered closely with our internal medicine team(s) to develop significant alternative processes to enable remote patients to continue their treatment at home," she explains.
"The company had never implemented these processes in Australia or anywhere else in the world. Prior to implementing the new processes, the team had to engage in lengthy negotiations with multiple clinical trial sites (which oversee the operational aspects of clinical trials) and obtain special approval from human research ethics committees."
"In-house lawyers will be critical in assisting organisations to manage the reputational, legal and fiscal impacts of ESG issues in their organisation"
Charles Cho, NSW Treasury
Facing tech, ESG and regulation
In the new normal, tech has become a way of life for legal practitioners.
"The introduction and the growth of legal operations in standardisation and automation is creating new routes to efficiency and insight. COVID-19 has also seen us rely more on connectivity, centralisation and technology," Meyer says. "[In 2022], in-house lawyers will be looking for employers that allow them to do more of their jobs virtually – across borders and throughout different time zones. This would allow greater flexibility for work-life balance in addition to expanding development and cross-cultural opportunities, which previously have been limited by residency requirements."
Cho believes that the competition for in-house legal talent will be tight as lawyers also play an important role in ESG matters.
"A key change in 2022 will be the role of in-house lawyers in managing ESG risk. In-house lawyers will be critical in assisting organisations to manage the reputational, legal and fiscal impacts of ESG issues in their organisation," he explains. "With law firms offering two-digit increases in salaries it is going to be harder for in-house legal teams to hire. There will be greater demand for in-house lawyers, but with tight budgets, it will be difficult to compete for talent."
In addition to playing a key role in tech and ESG, in-house lawyers are also expected to guide their companies through new regulatory requirements.
"Businesses are facing more regulatory compliance obligations, more client demands, and more competitive markets. The in-house team must be equipped and ready to support these challenges," Haggar says.
The 2022 In-house Leaders report highlights how the pandemic reinforced in-house lawyers' ability to handle crises. The contributions of the 47 in-house superstars included in this year's list of awardees benefited not just their businesses but the legal profession as a whole.
Aarti Raniga
Chief legal and risk officer
Charter Keck Cramer
Adam Lister
Group general counsel
ASM Global (Asia-Pacific)
Alex Griffith
General counsel
Airbus Australia Pacific
Andrew Paloni
Senior legal counsel
Australian Institute of Marine Science
Andrew Selim
Group general counsel and company secretary
Home Consortium
Angus Tye
General counsel
Australian Fisheries Management Authority
Annie Haggar
Strategic partnerships global legal lead
Accenture
Bianca Scarlett
General counsel
The PAS Group
Cassandra Kirby
Legal counsel
GHD
Cathy Hoyle
Group general counsel and company secretary
Enero Group
Charles Cho
General counsel
NSW Treasury
Dan Ryan
General counsel
Everledger
Dawnie Evans
Senior corporate counsel
Goodman Fielder
Elaine Leong
Group general counsel and group company secretary
The Benevolent Society
Emily Sehu
Deputy general counsel
Australian Institute of Marine Science
Ilona Meyer
Head of legal and compliance, ANZ
Boehringer Ingelheim
Jacob Grainer
Legal counsel
Telstra
Jodi Palmer
Vice president, legal and compliance
Volvo Group Australia
Justin Coss
Group general counsel and company secretary
Noumi (formerly Freedom Foods Group)
Justin MacMahon
Senior corporate counsel
Optus
Kate Draper
Chief legal counsel
Moreton Bay Regional Council
Katrina Brigham
General Counsel and Company Secretary
Elabor8
Katrina Johnson
Group general counsel
WiseTech Global
Kellie Morton
Chief legal officer and director
birchal
Kelly Crawford
General counsel
GHD
Kelly Witts
Senior legal counsel
IMB Bank
Lisa Billington
Chief legal officer
Opteon Group Holdings
Lisa Sheehy
Corporate counsel
LOD
Marina Yastreboff
Legal counsel (Senior IP counsel)
University of New South Wales
Marisa Muchow
General counsel
Metricon Homes
Mark Anning
General counsel and company secretary
Ellume
Marnie Manning
Director of legal services
Coroners Court of Victoria
Michael Guilday
General counsel
Sydney Fish Market
Mitchell Landrigan
Principal legal counsel
Infosys
Nathan Lanthois
Chief legal and commercial officer
Transdev Australasia
Peter Preller
Acting general counsel, company secretary and head of regulatory
Optus/Australian Tower Network
Phil Ware
General counsel
Stanwell
Rachael Zavodnyik
AVP and assistant general counsel
Head of legal, APAC
Infosys
Ria Manguray
Legal counsel
Tourism Australia
Sean Greenland
Head of legal, ANZ
NTT
Simon Lewin
General counsel and company secretary
Vocus Group
Simone Nokes
General counsel
Central Real
Teresa Allan
Vice president, general counsel and ethics
Compliance officer, Australia and New Zealand
Capgemini Australia
Tess Lynch
General counsel/company secretary
MessageMedia
Troy Swan
General counsel and company secretary
Winc (Staples/Corporate Express/OfficeMax)
William Daymond
Head of legal and compliance, ANZ
Galderma
Candidates would only be eligible for inclusion in the list if they had gained at least five years' experience working in-house. Moreover, they should currently be working in an in-house legal role within an organisation in Australia.
Nominees were asked to give specific examples of their achievements and contributions to the legal profession in the past 12 months. The Australasian Lawyer team then evaluated the entries on the basis of how much overall impact the nominees' contributions had on the profession.
In the end, 47 in-house lawyers made the cut, having demonstrated strong leadership qualities and increasing efficiency and innovativeness in meeting their organisations' needs.