Jump to winners | Jump to methodology | View PDF
ON THE FAST ROAD TO GROWTH
The COVID-19 pandemic was expected to cripple the Australian legal profession the way it had caused so many other sectors to struggle to survive. The profession was notorious for being slow to adapt to technology, and the sudden transition to digital could have become a problem.

However, instead of struggling, the legal profession demonstrated adaptability, as most firms facilitated the transition to flexible work arrangements. A number of firms were able to tweak existing arrangements to make things easier for clients and maintain a human connection; international expansion became an option as the barriers created by the requirement of a physical presence were broken down.
Nonetheless, firms didn't just focus on the external opportunities but made a point of checking in with their employees. To ensure that staff were doing well during a period of isolation, many firms took a people-centred approach, launching a variety of initiatives, from mental health first-aid training to online games and trivia sessions, to improve engagement despite people not being in the office. As a result, firms were able to not only retain current employees but attract new talent as well.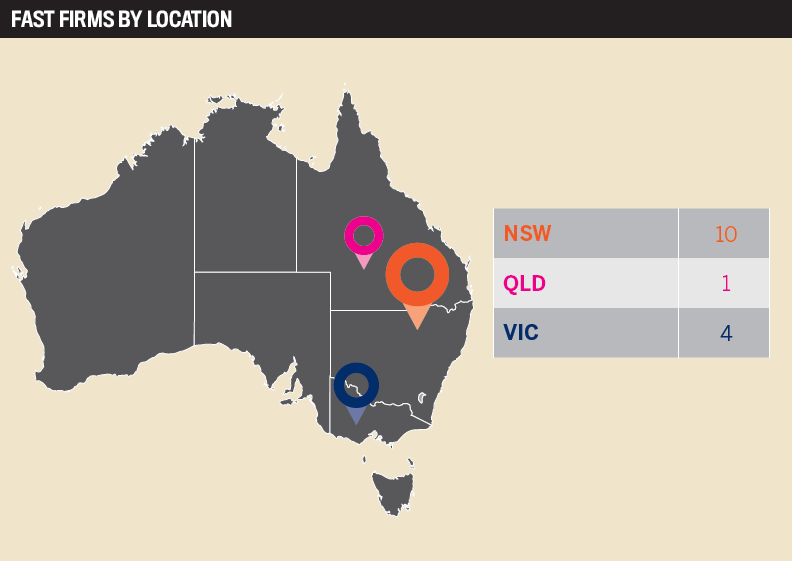 Spreading wings
For some boutique firms, the pandemic was an unexpected blessing that allowed them to stretch their capabilities, as in the case of employment law specialist firm Danny King Legal.

"In the early days of lockdown, we had fewer clients seeking advice around setting up new business units, or traditionally longer-term goals, like compliance and strategic workforce expansion. This was replaced by a surge in advice sought around cost-cutting measures, such as restructures and terminations, or around new developments in the workforce landscape, such as JobKeeper," says partner Kevin Yee.

He compared the changes in employers' needs to those experienced during the initial stage of the global financial crisis, during which clients "sought legal advice to navigate downward spirals and be conservative with capital".

Meanwhile, the volume of enquiries about discrimination, terminations and mental health increased on the employee end.

"At this point in the pandemic, it's a mixed bag of workplace issues – especially as different states move in and out of restrictions," Yee says.

For NewLaw firm Sprintlaw, the push to increase digitalisation also nudged clients towards accepting a newer approach to legal practice.

"COVID-19 has really accelerated the public's adoption of online legal services. Before the pandemic, people were sometimes more hesitant to work with an online law firm, but since last March, we've seen more and more business owners flock towards us," says co-founder Tomoyuki Hachigo.

The firm has responded to its growing, more dynamic client base by developing fixed-fee packages geared towards meeting the needs of new industries, as well as building on its existing subscription model with the incorporation of new features. The firm also bolstered its efficiency by enhancing its current tech.
Hachigo says that the pandemic broke down a crucial barrier to global expansion by negating the need for a firm to have a physical presence in different countries.

"The pandemic has also enabled us to serve clients wherever they are as remote service delivery has become the norm. This has made international expansion more tangible for us, as clients don't really care where we are based.

"Recently, we expanded to the UK, and we're already experiencing great success from introducing our unique online model into their market," Hachigo says.

Sydney commercial litigation firm Heathfield Grosvenor endeavoured to emphasise to clients that they were present and ready to help.

"The pandemic has caused us as a society to learn to interact with each other in new ways, and the isolation has required many to adapt to new ways of staying connected. We have established a comprehensive client check-in process to help bridge any gap and ensure our clients are reminded that we are here for them," says solicitor director Christopher Chang.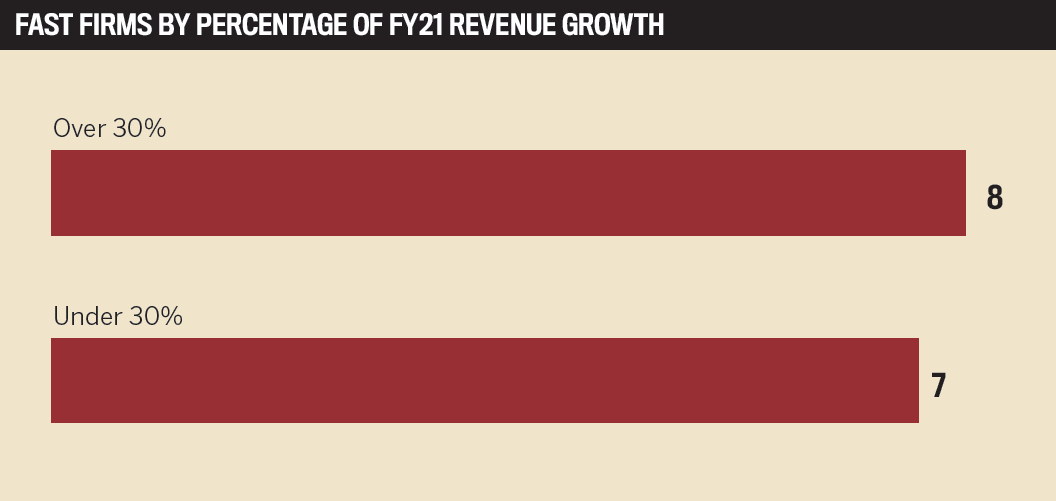 Looking out for one another
As mental health is a top concern for employees, many firms amped up their efforts to ensure staff wellbeing.

"The mental health and wellbeing of our staff has long been a top priority for the firm, but during these prolonged periods of lock-down, it's more crucial than ever. We are making sure support sessions are available to all staff as we recognise the many challenges of the pandemic," says Paul Jenkins, global managing partner at Ashurst.

He points to the Wellbeing Hub established by the firm for its global offices, which compiled tips and recommendations from Ashurst staff on improving morale and getting a respite in a bleak environment. The firm also put in place an employee assistance program not just for its partners and staff but also for their immediate family.

Outside of official initiatives, Jenkins also highlighted more casual, creative employee-led efforts.

"There have been virtual game shows and trivia, yoga and fitness sessions, online comedy shows, live streaming of big bands and other entertainment. It has helped sustain the collaborative and collegiate nature our firm has been renowned for," he says.

At Chamberlains, managing director Stipe Vuleta cited staff activities such as gift-giving, producing funny videos for one another and playing music together.

"The pandemic has most deeply affected our culture in that it has allowed us to grow more empathetic as an organisation and has seen our staff rally together despite the negative impacts of isolation and uncertainty," he says.

"The pandemic has seen us implement changes to much of our health and wellness initiatives to ensure they are relevant in a decentralised delivery mode. We are focussing on ways to bring staff together on a daily (if not more regular) basis to ensure there is no one left behind in a spare room somewhere feeling despondent or isolated."

Meanwhile, Mills Oakley implemented a 10-week campaign centred on mental health awareness, bringing in Resilience Project experts to guide staff through a 10-part wellbeing program focusing on mindfulness, emotional literacy, sustaining social connections and staying healthy and positive, according to CEO John Nerurker. The firm also avoided cost-cutting measures that impacted the staff.

"Last year, we were able to thrive through collaboration, with strong growth in our Sydney and Brisbane offices compensating for a challenging period in Melbourne, which was in lockdown for over three months. In other words, our well-balanced geographical footprint helped maintain stability," Nerurker says.

Identifying in-demand sectors
Considering the lockdowns in crucial markets like Sydney and Melbourne, Nerurker expects insolvency to hit sectors hard soon.

"Many predicted a tsunami of insolvencies last year, and this did not eventuate. Unfortunately, the latest round of lockdowns in 2021 may be the last straw for some businesses, and we are starting to see the beginning of the uplift in insolvency which was anticipated last year," he explains.

"This year, we face the unprecedented prospect of both Sydney and Melbourne being locked down for an extended period. I think we will see a trend which many predicted would occur last year, namely the shift of workflows to the back end with greater disputation and corporate insolvency," Nerurker says.

Hall & Wilcox is gearing up for the coming storm by continuing its investment in what managing partner Tony Macvean calls "priority market sectors".

"We are involved in a lot of transactional activity. Our public sector and health and community sector practices are busy and growing. We continue to grow our insurance and finance service sector practices, including by winning new panel appointments," he says.

The legal profession adapted more favourably than expected to the restrictions imposed due to the COVID-19 pandemic, as some firms turned the negatives of the past 18 months into positives for their businesses.

In this year's Fast Firms report, Australasian Lawyer honours the 15 firms that showed the highest degree of resilience and momentum during a challenging period.
Ashurst
Danny King Legal
Hall & Wilcox
Hamilton Locke
Heathfield Grosvenor
Mills Oakley
Sprintlaw
Taurus Legal Management
Unified Lawyers
United ACL