Australasian Lawyer presents its annual showcase of the 10 corporate lawyers who epitomise the value in-house counsel brings to corporate Australia, helping their companies achieve a wealth of impressive strategic objectives.
Australasian Lawyer presents its annual showcase of the 10 corporate lawyers who epitomise the value in-house counsel brings to corporate Australia, helping their companies achieve a wealth of impressive strategic objectives.

Name: Susan Leppinus
General counsel, David Jones
Legal team: 2 lawyers and support staff
Company revenue: $1.85bn (2013)
Retailer David Jones pulled a massive rabbit from its hat when it announced in April that it was being taken over by South Africa's Woolworths in a deal reported to be worth $2.15bn. Not surprisingly, it's been a busy past 18 months for the David Jones in-house legal team as it has had to come to grips with the massive regulatory minefi eld that such a transaction entails. David Jones had originally been approached by Myer, but after its board favoured the deal with Woolworths, the path was set for one of the biggest retail takeovers in Australian corporate history.
Spearheading the David Jones legal team has been the tireless Susan Leppinus, who has had to work closely with senior management on the company's transactional and strategic initiatives. She says making it possible for an eventual takeover by Woolworths South Africa – the South African Reserve Bank approved the acquisition in May – has required some canny juggling skills.
"The recent Myer and subsequent Woolworths proposal has increased the workload in the legal team, so strong project management skills across the team have been essential. The team has also enhanced the use of technology and moved to online compliance training to better utilise legal resources," she says. Firms that advised the various parties involved in the acquisition included Gilbert + Tobin, Herbert Smith Freehills,
Linklaters
and Webber Wentzel. Outside of the Woolworths transaction, David Jones' in-house counsel had their hands full with other highprofile work. The team negotiated and documented a retail brand management agreement with Dick Smith and also lay the legal groundwork for new Victoria stores at Malvern and Eastlands.

Name: Adam Thatcher
General counsel, Virgin Australia
Legal team: 14 lawyers
Company revenue: $3.9bn (2013)
One of the standout qualities of a company like Virgin Australia is that it's never easy to predict what the company might do next. This is a trait exemplifi ed by its co-founder Richard Branson's well-known business motto "Screw it, let's do it" – a tendency that no doubt requires a particularly sharp legal team. "Team members are encouraged to think outside the box in order to fi nd solutions to commercial issues, and we're very conscious of the dynamic nature of [our] industry and the importance of timeliness," says general counsel Adam Thatcher.

The Virgin Australia legal team supports the domestic and international operations of Virgin Australia by advising on the kinds of matters that typically fall under the responsibilities of in-house law teams, such as acquisitions and disposals, restructures, joint ventures and regulatory compliance. The work this has entailed, of late, has included high-profi le matters that have required in-house counsel to fi nd innovative solutions to support the commercial plans of Virgin Australia. It advised on the company's acquisition of a 60% interest in Tiger Australia and the public takeover of Skywest Airlines (by scheme of arrangement).

The team also advised on the implementation of a $350m capital raising, along with the reauthorisation of an alliance with Air New Zealand. Thatcher says in-house counsel has helped the company effectively navigate these changes through a commitment to teamwork. "The team works well together in a collegial manner, and this creates a productive environment."

Name: Amanda Laing
General counsel, Nine Entertainment
Legal team: 10 lawyers
Revenue: $2.6bn (2013)
It's been a busy two years for the legal team at Nine Entertainment Company (NEC). In late 2012, the company sold ACP Magazines, the largest magazine publisher in Australia, to German publisher Bauer for approximately $500m. This meant bidding farewell to lawyers in the team who had worked on the publishing business, and restructuring what had already been a well-regarded legal team.

Proof that this restructuring was a success came in early 2013 when the NEC legal team helped the company navigate the entering of a scheme of arrangement that followed a tumultuous period in 2012 in which NEC had to negotiate with its Australian and overseas lenders. Following this, the legal team supported the business as it expanded into diverse industries over 2013. This saw in-house counsel advise on a staggering number of major transactions. These included NEC's acquisition of the Perth and Adelaide television stations of WIN and the renewal of major venue agreements by Ticketek. Such transactions added to the signing of several major touring agreements with international acts and a new rights agreement with Cricket Australia.

A busy 2013 was rounded off with the legal team's successful guiding of NEC through its preparation for an IPO in December of that year. General counsel Amanda Laing says the key to having an effective in-house legal team is positioning the legal department as a fundamental part of the company. "Whether advising on a story for the nightly news bulletin, a business acquisition, or the next One Direction tour, the legal team … are seen as part of the business, not merely a service provider."

Name: Mike Cronin
General counsel, Fonterra
Legal team: Unknown
Revenue: NZ$18bn (2013)
Milk, butter, cheese and occasional ice-cream products may not seem like the kinds of business activities that inspire the corporate imagination, until one remembers that in any
given year Fonterra is responsible for roughly 30% of the world's dairy exports and is New Zealand's largest company.

As one of the elite Kiwi companies with a truly global business, Fonterra has needed a shrewd lawyer to head up its team of in-house counsel, and all evidence suggests that they have one in Mike Cronin. Cronin came to the company from Russell McVeagh after starting his career A busy 2013 was rounded off with the legal team's successful guiding of NEC through its preparation for an IPO in December of that year. General counsel Amanda Laing says the key to having an effective in-house legal team is positioning the legal department as a fundamental part of the company. "Whether advising on a story for the nightly news bulletin, a business acquisition, or the next One Direction tour, the legal team … are seen as part of the business, not merely a service provider." at Chapman Tripp. He has since helped the company navigate a range of issues and transactions, solidifying Fonterra's eminent standing in the global food exports industry.

Cronin's legal philosophy is rooted in a belief that in-house counsel should be as pragmatic as possible. "Legal skills are a given," he says. "What sets us apart is the ability to put a Fonterra strategic context across everything we do … one of our biggest challenges, one we focus on all the time, is to identify and stop things that are not on strategy and [which] Fonterra shouldn't be focusing on."

The Fonterra legal team has advised on imperatives that drive the company's 'V3 strategy', a means to enhance volume, value and velocity. This has seen it work on Fonterra's launch of large-scale farming hubs in China, a new distribution centre in Chile, and a whey protein venture in the Netherlands. In Australia, Fonterra has entered arrangements to become the exclusive own-brand supplier to Woolworths in Victoria and acquired Tamar Valley's yoghurt business.

Name: Peter Horton
General counsel, Woolworths
Legal team: 33 lawyers, 8 support staff
Revenue: $58.9bn (2013)

The list of transactions that Woolworths has been involved in over the last two years reads more like a telephone book than anything else – the volume has been that extensive – but that's almost to be expected from a company of Woolworths' scale and turnover. Some of the highlights of its recent transactions include the acquisition of the EziBuy online clothing and homewares business and of FAW Building Supplies (in the ACT). Woolworths also divested from Dick Smith Electronics and Woolworths Wholesale India.

The real heavyweight among the company's transactions, of course, was its creation in late 2012 of Shopping Centres Australasia Property Group – an ASX-listed property trust – and demerger of a portfolio of 69 shopping centres valued at $1.4bn. This was the largest property-related transaction ever undertaken by Woolworths, and it created what was then the largest real estate investment trust in Australia.

Leading the team responsible for making such transactions possible is a pervasive force in company general counsel Peter Horton. The Woolworths veteran claims that grappling with the company's many legal challenges would not be possible without some extremely hard-working lawyers on board. "The team enjoy being involved at the coal face of the company's day-to-day business and transactions," Horton says.

"[The team] proactively works with and seeks to understand the business and its objectives, [collaborating] with the business and externals to provide tailored commercial legal solutions. "When you have all of these things in a team you end up with a virtuous cycle of the business having its needs met and regularly exceeded, which in turn leads to the business seeking a greater involvement from the legal team."

Name: Betty Ivanoff
General counsel, GrainCorp
Legal team: 5 lawyers
Revenue: $4.4bn
There's no 'I' in 'team', but there is definitely a 'rain' in GrainCorp, and it hints at the work of an impressive team of rainmakers in the legal department. The past 18 months has been very much the story of an in-house law team that has opened the way for a diverse range of transactions at ASX 100 agribusiness GrainCorp Limited. "We know that the business looks to us to help them make it happen, and that's our line of vision," says general counsel Betty Ivanoff.

Ivanoff joined GrainCorp in October 2008 after having worked in various corporate counsel positions at companies such as CSR Limited, Walter Constructions and Sinclair Knight Merz. She says that in managing a diverse legal team a razor-sharp business focus has been indispensable.

"The [GrainCorp] legal team works with the business and not against it, and is dedicated to the delivery of value, service and efficiencies – defined by the business, not by the lawyers," she says.

GrainCorp has managed multijurisdictional acquisitions and joint ventures as it has looked to expand its focus from its traditional core: the storage, logistics and trade of grain commodities. As a result, the legal team has advised on some complex developments at the company, such as the regulatory landscape in relation to port access arrangements across the East Coast of Australia (as well as the possible deregulation of one port).

The legal team also navigated the GrainCorp board and management through a very public takeover bid by ADM, which was rejected by the Federal Treasurer last November.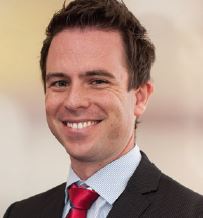 Name:
Brett Kauffman
General counsel, Savills
Legal team: (himself)
Revenue: $1.6bn (global, 2013)
The leadership of in-house law teams at prominent companies typically demands legal veterans – lawyers with decades of sharply honed experience – but in Brett Kauffman property developer Savills has a general counsel who has attained this standing at a young age. Taking on the Savills legal mantle before his 30th birthday, Kauffman has impressed many in the industry throughout his two years as general counsel by embracing his company's commitment to fostering an entrepreneurial environment within its ranks.
"The entrepreneurial culture and flat management structure make it a fantastic place to work. It provides for a dynamic and exciting workplace where no two days are ever the same," Kauffman says. As one of the world's largest real estate service providers, Savills has engaged in a wealth of propertyrelated activity over the last 18 months. Kauffman has helped the company achieve compliance with amended privacy laws by paving the way for the implementation of a new privacy policy and creating Savills' first internal privacy compliance manual.
Kauffman has also made big inroads into reducing the cost of the company's public liability claims by, together with Savills' insurer, refining the company's panel of specialist public liability firms. Liability has also been reduced through the roll-out of more stringent trust accounting procedures, as well as a national training program to all of Savills' asset management staff.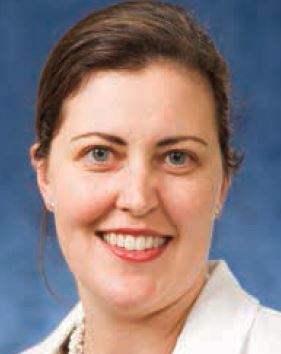 Annette Spencer
General counsel, UBS Australia
Legal team: 15+ lawyers
Revenue: $27bn (global, 2013)
For UBS Australia, 2013 was a big year. The financial services company grabbed top spot in the country's equity raisings, holding a 32% share of the market between 1 April 2013 and 31 March 2014. It was also number one in block trades over the same period with an even bigger market share of 47%.
The UBS legal team, led by Annette Spencer, has supported the company in its efforts to keep business growing and thriving by providing legal advice in connection with the establishment of the UBS Global Family Office in Australia. The new venture between the company's investment banking and wealth management divisions has allowed it to better penetrate the family business market, and Spencer says being able to advise on these and other complex structures is a key trait of the UBS legal team. "One of the team's strengths in legal risk management is highlighting the relevant regulatory developments and assisting the business to prioritise relevant risks," Spencer says. "An understanding of the strategic aim of each business request is imperative before being able to provide the applicable legal response. The quantity and scope of regulatory reforms underway mean it is also important that we keep up to date with which law firms are staying ahead and developing further expertise in those reform areas, so that UBS can leverage the best advice in the market."
Other notable achievements for the UBS legal team were advising on the sale of the company's Australian bond indices to Bloomberg, as well as on various legal and regulatory reforms that included FOFA, OTC derivatives and privacy policies.

Name: Paul Meadows
General counsel, Wesfarmers
Legal team: 40 lawyers, 10 support staff
Revenue: $59bn (2012)
Conglomerates don't get much bigger than Wesfarmers. As Australia's largest private sector employer and one of its biggest listed companies (representing brands such as Coles, Kmart, Target and many others), Wesfarmers' business demands some apt legal skills. The corporate solicitors office has the big task of advising on business operations that are as vast as they are diverse. It's a task that gives the legal office immense authority, but, as old wisdom suggests, great power comes with great responsibility. Much of that responsibility rests on the shoulders of Paul Meadows, Wesfarmers general counsel, who says a major challenge for the legal team is that it is relatively small compared to the size of the company.
The team has to provide legal support to operations that cover supermarkets, department stores, home improvement and office supplies; coal mining; insurance; chemicals, energy and fertilisers; and industrial and safety products. As a result, the team has had to pick up a range of competencies. Significant transactions the Wesfarmers legal team has advised on include:
The December sale of the underwriting operations of Wesfarmers' insurance division to Insurance Australia Group for $1.8bn
The April sale of the insurance broking and premium funding operations of the insurance division to Arthur J. Gallagher & Co. for $1bn
Wesfarmers Industrial and Safety's August acquisition of Greencap Ltd for $21m by scheme of arrangement
Wesfarmers' December sale of its 40% interest in Air Liquide W.A. Pty Ltd, which resulted in a pretax profit of roughly $95m

Name: Brian Salter
General counsel, AMP
Legal team: 70+ lawyers
Revenue: $5.1bn (2013)
Brian Salter is as well known a general counsel as you'll find in the world of finance and wealth management companies. He is a former chairman and national committee member of the Australian Securitisation Forum and, with his 30-odd years of experience in the industry, seems to appear on many of Australia's major transactions.
Some of these transactions have included his legal team's advisory on AMP's merger with the Australian and New Zealand businesses of AXA Asia Pacific Holdings – rumoured to be the largest and most complex financial services transaction to occur in Australia over recent times – as well as AMP Capital's strategic alliance with Mitsubishi UFI Trust Bank. Salter's team has also had to respond swiftly to the FOFA and Stronger Super regulatory reform programs, but this hasn't slowed it down. It recently advised on AMP's negotiation and documentation of a funds management joint venture with China Life, along with the oversubscribed issue of listed and subordinated AMP Notes 2.
Salter attributes the contribution of the legal team in the successful conclusion of these developments to the office's ability to attract good lawyers. "We're also very proud of the supportive and flexible workplace we offer, which means we can attract [talent] to the AMP legal team," Salter says.
"The team works well because we have highly skilled [lawyers] with deep corporate knowledge and a solid appreciation of the risks, challenges and opportunities for the business and … the ability to translate complex changes that have the potential to impact both our industry and AMP."
To get the PDF copy of this article, get the
Australasian Lawyer 1.02
issue.