Dentons expands with Zimbabwe combination… Ashurst hires real estate team from global rival…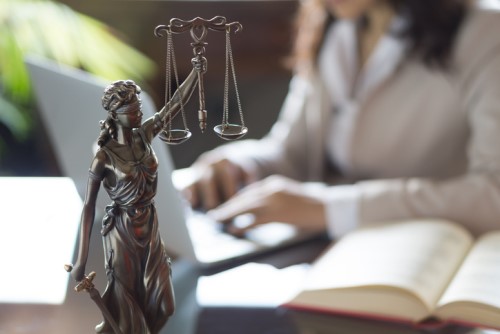 The legal professional must collaborate to ensure that law firm teams truly mirror society.
That was a key message from Herbert Smith Freehills support lawyer Jemima Coleman, addressing an audience of senior lawyers, regulators, and in-house counsel.
"The business case for diversity and inclusion has long been proven, but many organisations are yet to translate their understanding of the competitive advantage it brings, into a fully inclusive workplace," she said. "There is evidence to suggest that the solicitors' profession is now attracting high numbers of those who are the first in their family to go to university, but those with disabilities are under-represented; and more needs to be done to encourage retention and progression of underrepresented groups to senior levels."
Ms. Coleman, a member of the UK's Legal Services Board, said that says that along with collaboration, more transparent data collection is required.
"Data is key. We won't be able to address concerns if we don't have evidence of where issues lie, but collecting data is not an end in itself," she added. "What really matters are the actions taken by firms to tackle unconscious bias, to open the profession to those with an interest and aptitude for the law."
Herbert Smith Freehills' has recently teamed up with Autism Forward to explore routes into employment for autistic people, seen two partners named in the inaugural list of senior mental health executives in the UK, and attained the 'Gold Standard' in Hong Kong's LGBT+ Inclusion Index.
Dentons expands with Zimbabwe combination
Dentons is aiming to expand its capabilities in Africa with a tie-up with a leading law firm in Zimbabwe.
The firm plans to combine with MawereSibanda and the firm's polycentric approach means that the Zimbabwe firm – as with its other partners in Africa - will remain 100% locally owned by the black indigenous community.
"The combination with MawereSibanda builds upon our strategy to become the first pan-African law firm owned and controlled by Africans", said Elliott Portnoy, Global CEO of Dentons. "As the world's first truly polycentric global law firm, we are able to meet client demands for a law firm that can deliver high-quality legal counsel and business solutions, informed by an in-depth understanding of the various cultures in which our clients operate."
For MawereSibanda, which has 21 lawyers and a presence in Botswana, the combination offers an exciting prospect.
"We are enthusiastic about joining Dentons, their polycentric approach provides us with a unique platform." said Tatenda Mawere of MawereSibanda, co-founder, V B Sibanda said. "This platform will allow us to offer our clients access to lawyers in all the places they do business."
Ashurst hires real estate team from global rival
Ashurst has added a senior partner and his team to its real estate team in Paris.
The firm has hred Patrick Gerry, former head of Simmons & Simmons' real estate team in the French capital. He joins with a team of associates which brings the Paris real estate team to ten, plus a unique partnership with the integrated notarial office Flusin & Associés.